Wonky Wicks
Regular price
Sale price
$48.00 USD
Unit price
per
Sale
Sold out
You can never go wrong with a candle and bag of tea! This classic combination is sure to delight, and the olive leaf tea is unique enough to put a little twist on this tried & true gift set. 
Set includes:
~ (1) 12oz Love Birds Candle (wood wick)
Floral notes of ylang ylang and clary sage intertwine with a light hint of cardamom and patchouli for a Valentine's candle that's airy and light like two love birds in flight.
~ (1) Mar - Olive Leaf Tea with Lemon Verbena & Spearmint by Dos Alquemistas
Ingredients: 60% olive leaf*, lemon peel*, spearmint*, lemon verbena*, essential oil of the sea fennel. *of organic farming.
Net weight: 70g.
Serving: 25 cups or 50 with a delicious second flush.
Share
View full details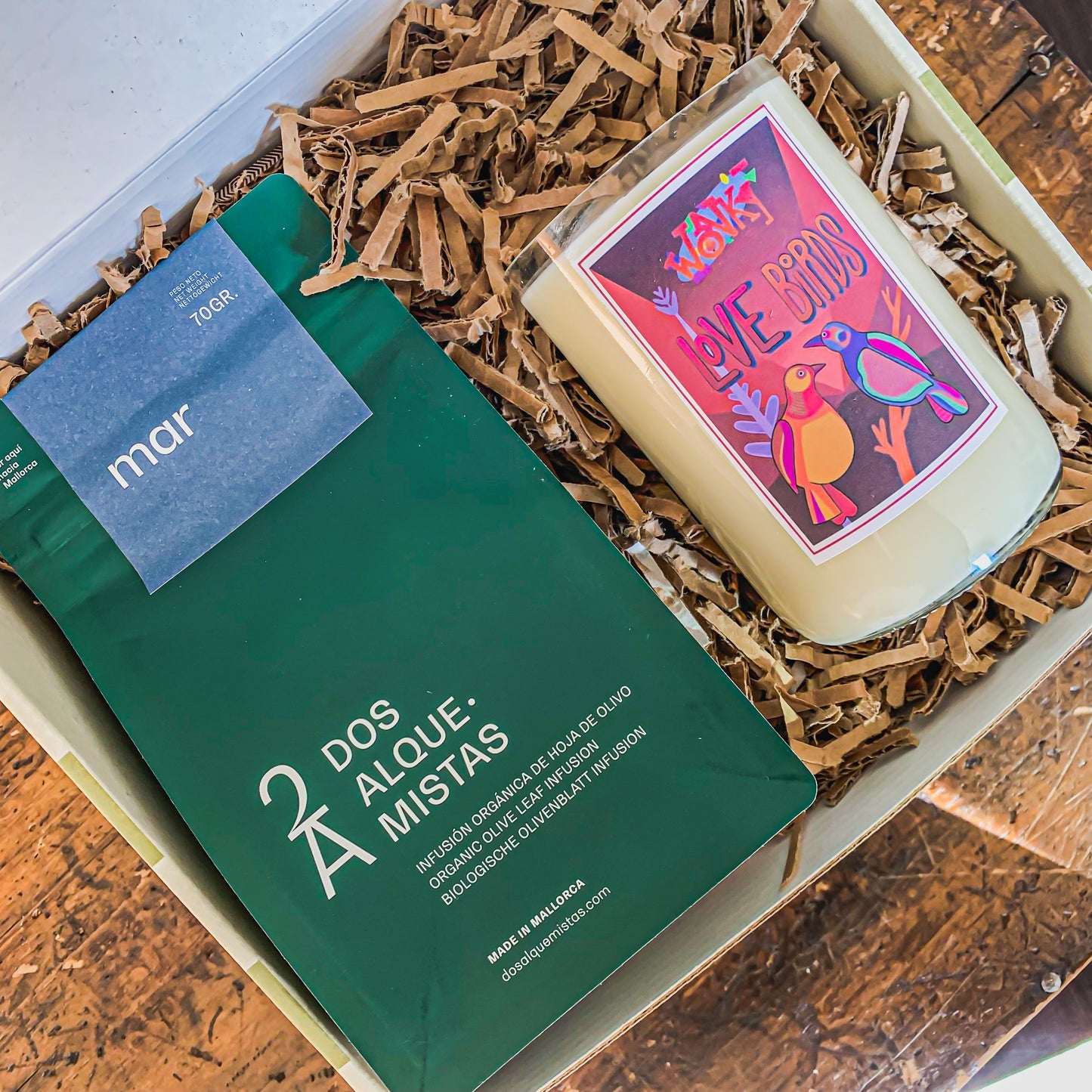 Frequently asked questions
Should I get a hemp wick or wood wick?

Hemp wicks are better for shoter burning times (up to 3 hours).

Wood wicks are wider and take longer to melt a full layer and need to be burned for at least 1.5 hours (max 5 though!)
How long do these candles burn for?

Our candles burn on average 7 hours per ounce.

7oz- 50 hours

10oz- 70 hours

12oz- 85 hours

15oz- 105 hours

20oz- 140 hours
What do I do with my finished jar?

There's a couple of ways to clean out your jar for reuse, but you can also save your jars and return them for a discount.

8 empties gets you a free candle!