Wonky Wicks
Regular price
Sale price
$19.00 USD
Unit price
per
Sale
Sold out
LOVE BIRDS- sensual, spicy, balsamic
Ideal for- Date night, anniversaries, special occasions 
Batch #30
Ingredients:
Floral notes of ylang ylang and clary sage intertwine with a light hint of cardamom and patchouli for a Valentines candle that's airy and light like two birds in flight.
While the main notes of this scent are floral, what really makes Love Birds Love Birds is cardamom. Cardamom is warm and spicy, but also sweet and balsamic. That unique, distinctive balance of characteristics is exactly what Love Birds is modeled after. Rather than solely floral or solely spicy, this aroma takes the best parts of two seemingly opposing scent profiles and makes a whole greater than the sum of its parts.
Share
View full details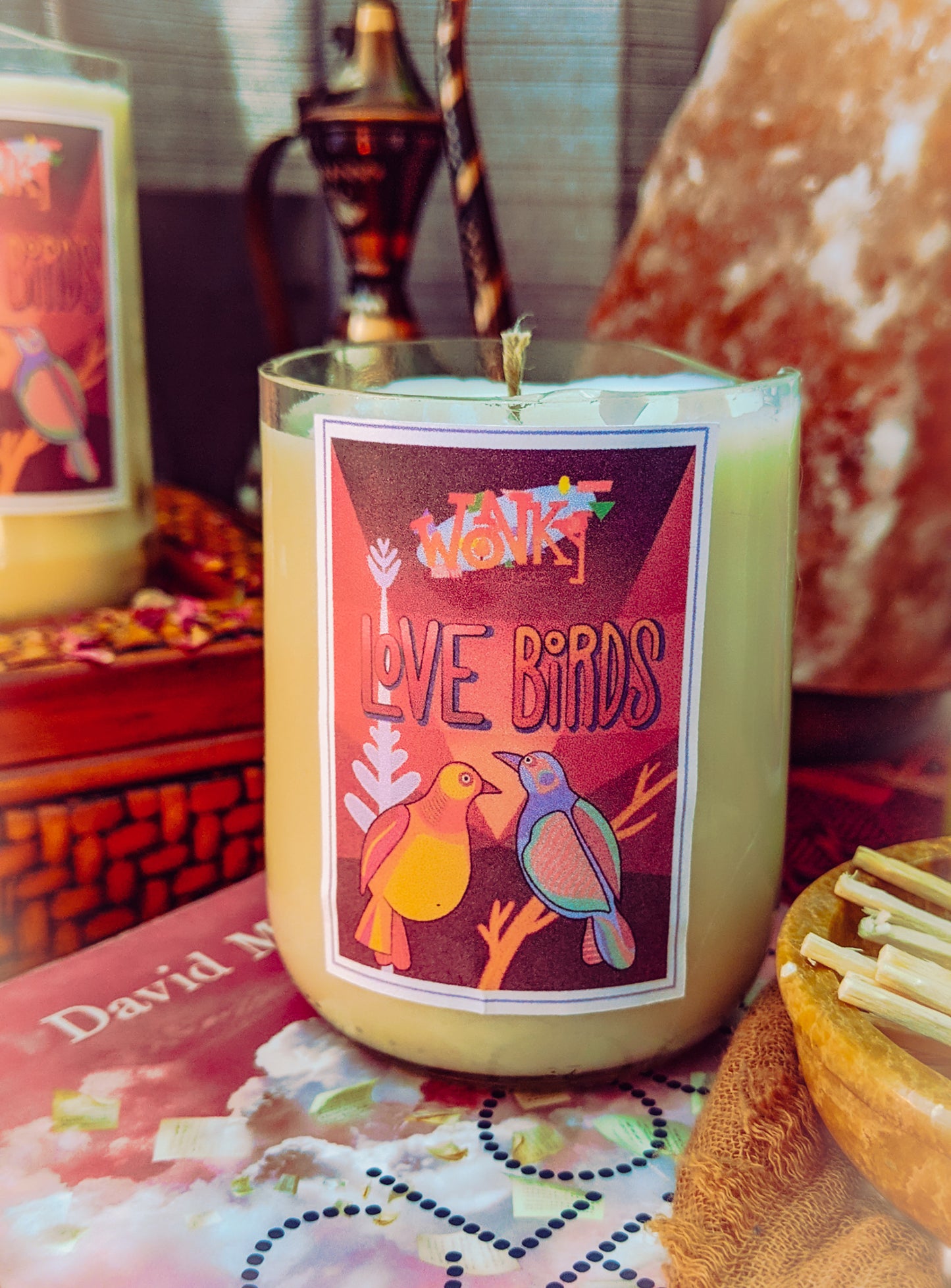 Frequently asked questions
Should I get a hemp wick or wood wick?

Hemp wicks are better for shoter burning times (up to 3 hours).

Wood wicks are wider and take longer to melt a full layer and need to be burned for at least 1.5 hours (max 5 though!)
How long do these candles burn for?

Our candles burn on average 7 hours per ounce.

7oz- 50 hours

10oz- 70 hours

12oz- 85 hours

15oz- 105 hours

20oz- 140 hours
What do I do with my finished jar?

There's a couple of ways to clean out your jar for reuse, but you can also save your jars and return them for a discount.

8 empties gets you a free candle!